Discover Grants and Services for veterans to Start a Small Business, Farm, and More
As a nation, we owe a great deal of gratitude to our veterans for the sacrifices they have made to defend our country. Fortunately, there are a variety of grants and services that are available to help veterans start their own small business or farm, and to build a better future for themselves and their families. Whether you are a veteran who is just starting out in the business world, or you are an experienced entrepreneur looking to take your career to the next level, these programs can provide you with the support and resources you need to succeed.
One of the most popular programs for veterans is the veterans Business Outreach Center (VBOC), which provides business training, counseling, and mentoring to help veterans start and grow their own businesses. In addition to VBOC, there are also a variety of federal, state, and local grants and loans available to veterans who are interested in starting a business or farm. These programs can provide financial assistance, training, and resources to help veterans get their ideas off the ground and turn their dreams into reality.
In summary, there are many opportunities available for veterans who are interested in starting a small business or farm. From training and counseling to financial assistance and grants, there are programs designed to help veterans succeed in the business world. So if you are a veteran who is ready to take the next step in your career, be sure to explore these resources and discover the many opportunities that are available to you.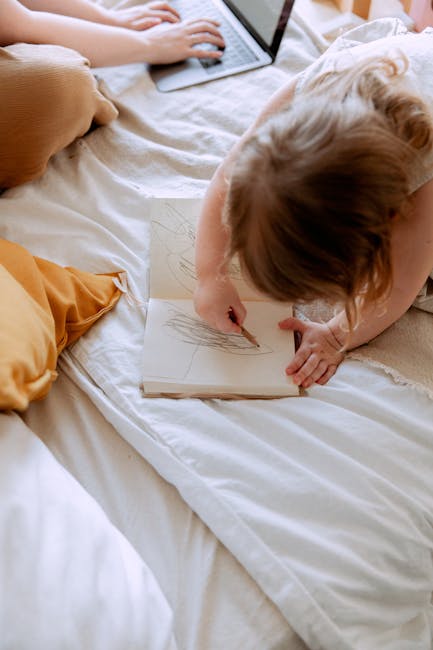 Resources and Grants Available for veterans to Start a Farm, Buy a Home, and Access Mentoring Services
As a veteran, you have served our nation with courage and honor, and now it is time for you to reap the benefits you deserve. If you are interested in starting a farm, buying a home, or accessing mentoring services, there are a variety of resources and grants available to help you achieve your goals. The United States Department of Agriculture (USDA) offers a range of programs such as the Beginning Farmer and Rancher Development Program, the Farm Service Agency, and the Natural Resources Conservation Service. These programs provide financial assistance, education, and technical support to veterans who want to start or grow their agricultural businesses.
Additionally, the Department of veterans Affairs (VA) and several private organizations offer various forms of grants and loans to assist veterans in buying homes. The VA's Home Loan program provides favorable loan terms and low-interest rates to eligible veterans. If you are interested in accessing mentoring services to help you navigate the complexities of starting a farm or buying a home, there are several organizations that provide mentorship and training opportunities specifically for veterans. These organizations include the Farmer veteran Coalition and the veteran Farmers of America.
In conclusion, as a veteran, you have access to a wealth of resources and grants to start a farm, buy a home, and access mentoring services. Take advantage of these opportunities and turn your dreams into reality. You have served our country with distinction, and now it is our turn to serve you.
Resources and Opportunities for veterans: Grants, Housing, Education, and Career Training
As a veteran, you deserve all the opportunities and resources available to you. Fortunately, there are a variety of grants, housing options, educational programs, and career training programs designed specifically for veterans. One of the most prominent resources available is the GI Bill, which provides financial assistance for education and training to eligible veterans. Additionally, there are numerous grants and scholarships available to help veterans cover the cost of education and training. The Department of veterans Affairs also offers specialized housing options for veterans, including adaptive housing for those with disabilities.
Furthermore, career training programs are available to help veterans transition back into the civilian workforce and pursue successful careers. These programs offer personalized guidance and support for veterans to help them navigate the job market and find employment opportunities that match their skills and interests. Additionally, many companies offer specific veteran hiring initiatives and resources to help veterans secure employment.
With all the available resources and opportunities, veterans have the tools they need to thrive after their military service. Whether you're looking for financial assistance for education, housing options, or career training programs, there are countless resources available to help you succeed. Take advantage of these resources and start building a successful post-military career today.
Government and Corporate Partnerships Offer Career Training and Emergency Support for veterans
The government and corporate partnerships have come together to provide career training and emergency support for veterans. This collaboration has proved to be beneficial for the veterans to transition back to civilian life after serving their country. With the help of these partnerships, veterans can acquire education and training to enhance their skills and knowledge for a better career opportunity. The programs are designed to prepare and equip veterans with confidence, leadership, and teamwork skills that they gained during their military service.
Moreover, the collaboration also provides emergency support for veterans who face financial hardships or other unexpected events. The government and corporate partners offer financial assistance, counseling services, and mental health support to help veterans overcome their challenges. The programs aim to help veterans in their time of need, making their transitional phase a little less stressful.
The government and corporate partnerships have a strong commitment to supporting veterans by providing them with better career opportunities and emergency support. The goal is to help veterans integrate back into society and achieve personal and professional success. These partnerships are an excellent example of how the public and private sectors can come together to support a common cause. Overall, the career training and
emergency support programs are essential for veterans, and these collaborations show that their service and sacrifice to the country are valued and appreciated.
Discover Resources for veteran Grants and Small Business Startups with Connect2Help.org
Connect2Help.org is a valuable resource for veterans and entrepreneurs seeking grants and small business startup support. With its user-friendly interface and extensive database, Connect2Help.org connects veterans and entrepreneurs with a wide range of resources that support their goals. Whether you are looking for financial assistance, business training, or mentorship, Connect2Help.org has everything you need to take your business to the next level.
With Connect2Help.org, veterans can access a variety of resources, including grants, education benefits, and job training. The website also provides information on healthcare, housing, and other essential services for veterans. As for entrepreneurs, Connect2Help.org offers an array of resources to help jumpstart their ventures, such as funding opportunities, business incubators, and mentorship programs. Additionally, Connect2Help.org provides valuable guidance on business planning, marketing, and other essential aspects of running a successful business.
In addition to the extensive resources, Connect2Help.org also provides personalized assistance to veterans and entrepreneurs. The website's team of experts is available to help navigate the vast array of resources and find the right solutions to meet specific needs. With its comprehensive resources and expert guidance, Connect2Help.org is an essential tool for veterans and entrepreneurs looking to achieve their business goals. So, if you are a veteran or an aspiring entrepreneur looking for grant and small business startup support, Connect2Help.org is the go-to platform that will help you achieve success.